Nothing can turn your space into a natural paradise more beautifully than a bunch of plants that look marvelous with their bright foliage and lovely flowers.
However, living in apartments makes it seem impossible to get a garden of your own. What comes to the rescue are some great balcony plants that let you celebrate a touch of greenery to your house.
When it comes to adorning your balcony with plants, you need to make a careful selection and go for some species that can be grown in different-sized pots and don't come with a very tough set of care instructions.
Are you too looking for a handful of balcony plant ideas that are not only easy to grow but also hassle-free when it comes to maintenance?
Scroll down to get your hands on 8 Amazing Balcony Plants ranging from evergreen lovelies to some seasonal blooms that won't fail to delight you.
Lavender
Is there anyone who doesn't simply love the fragrance of lavender?
The most amazing thing is that this little shrub can be a round-the-year addition to a balcony garden. You can choose from numerous varieties of lavender that complements your space and decor, right from white to pink or purple flowering species.
Although lavender leaves remain fragrant throughout the year, flowers appear only in the summer months, thereby bringing out so much more color to the space.
Lavender loves sunny spots and requires some warmth to show profuse flower growth.
The soil can be a bit damp, but make sure you drain away excess water. Requiring very little maintenance, this plant can cope well even with strong winds and bright sun. You can go for the size that suits you best as it ranges from small window box options to large varieties which can grow just perfectly in a pot.
The flowers on all species of lavender grow straight up, thereby making the plant take up very little space.
Bergenia Cordifolia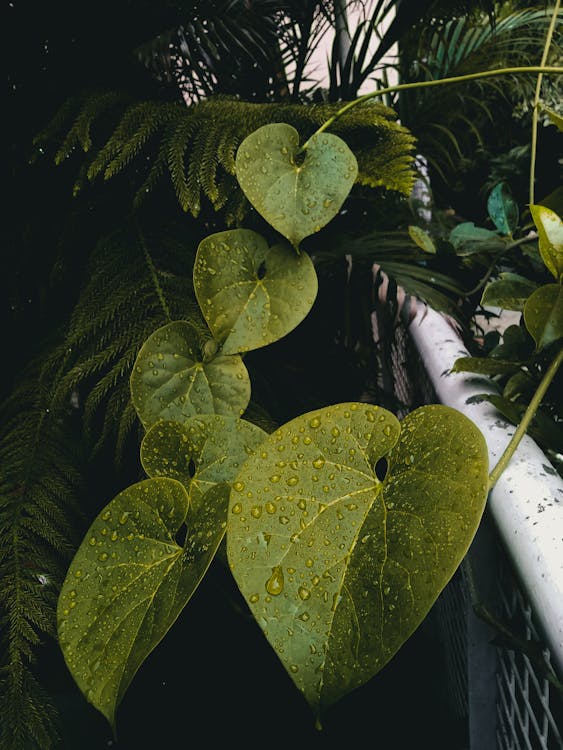 Yielding breathtaking spring flowers as well as brightening up winter and autumn gardens with their attractive foliage, Bergenias are glorious evergreen perennials.
The best part is that these plants are capable of pulling their own weight in spring, autumn, and summer containers.
Perfect for your balcony for a year-round plant, it survives in both shady spots as well as areas with full sun.
However, you must plant them in well-drained soil in a pot that provides good drainage.
Bergenias are surprisingly low-maintenance while being quite resilient and drought-tolerant. The plant can withstand frost and harsh winters, but you must keep it protected from hail. Speaking of summers, make sure not to put them in direct sun for long.
During the warm months, the plant must be watered 3 times a week, but watering it once a week works just fine for the remaining year.
It's recommended to add liquid fertilizer to your Bergenias during the spring and summer months to promote healthy flowers. Gardeners love bergenia for the fact that it can also share containers with numerous other plants, preferably the fussier ones.
Chrysanthemums
Commonly known as mums, Chrysanthemums are a wonderful plant that can grow well in areas with moderate climatic conditions.
The flowers bloom in late summer, thereby giving you a vibrant and colorful balcony later in the year.
When buying mums, you can choose from so many different bright colors, ranging from hues of yellow, pink, red, and purple.
Chrysanthemums look simply awesome when planted in pots as well as baskets, especially since these pretties can grow up to 2-3 feet high.
The plant enjoys well-drained soil and full sun. It features a shallow root system and regular watering is recommended to keep the soil slightly moist but not wet.
Chrysanthemums are one of those short-day plants – when days become shorter in autumn, Chrysanthemums typically switch from vegetative growth to generative and exhibit lovely flowers. Feed the plants before the blooms appear, going for a slow-release fertilizer at the beginning of the growing season.
Pansy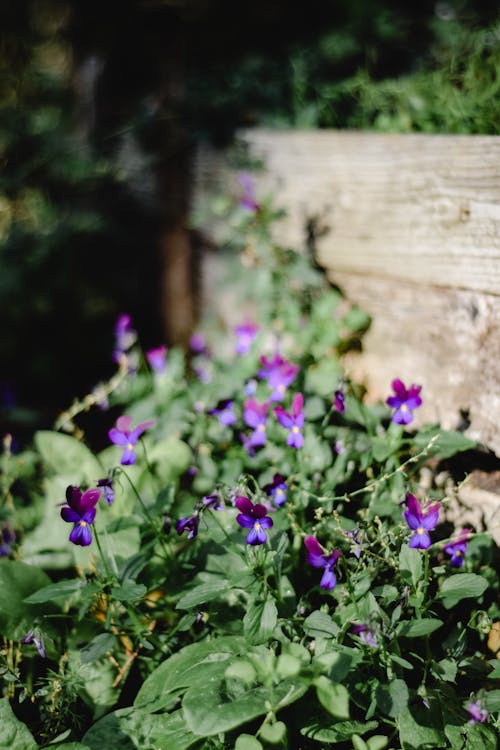 Pansies are awesome smelling flowers with heart-shaped petals that are well-suited for flower boxes as well as pots on a balcony.
The plant blooms in various hues that include shades of pink, blue, purple, yellow, red, and white, thereby being great for sprucing up your outdoor space. They thrive best during the spring season while calling for partial shade to achieve luscious growth.
However, make sure you keep them from too much heat as extreme temperatures are likely to deteriorate them.
You can grow them almost year-round as they survive cold weather and even frost without trouble.
Even if the flowers die in the cold, the plant still stays alive and produces blooms again – so pansies are great flowering species for some early winter color and fall.
They need humus-rich, moist, well-drained soil when accompanied by full or partial sun. The ideal spots are those that receive morning sun but not harsh late afternoon light. Make sure you go for regular watering sessions and you would love these unmistakably good balcony plants without a miss.
Hibiscus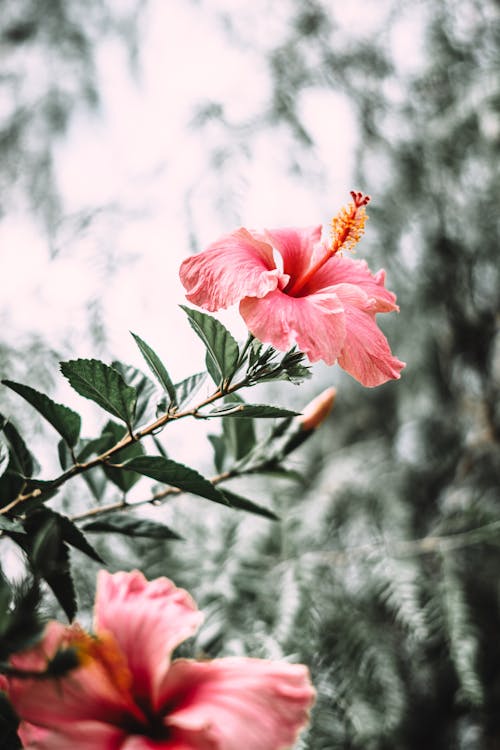 Hibiscus is quite a sturdy plant that can live for decades while exhibiting large, charming blooms from spring to the entire fall.
The flowers can catch attention effortlessly with their five colorful petals and a long stamen emerging from the center of the blooms. Mainly, it lives in warm, humid climatic conditions and grows best when it gets around 6-8 hours of sunlight daily.
It's a plant that needs loads of water to blossom and achieve healthy growth, so make sure you keep the soil moist at all times.
Water the plant regularly, especially when the climate is too hot during summer or too dry in the cold months. However, the shrub can't tolerate chilly winters and must be placed at a sheltered spot when the temperature gets below 45 degrees F.
Go for a well-drained, lightweight potting mix to plant hibiscus, followed by enriching it with organic manure or compost.
An ideal choice is to go for a mixture of composted bark or leaves and coarse peat composted cow dung. Feed the plant with a water-soluble fertilizer regularly or add a slow-release fertilizer that will easily last for up to six weeks.
Japanese Pieris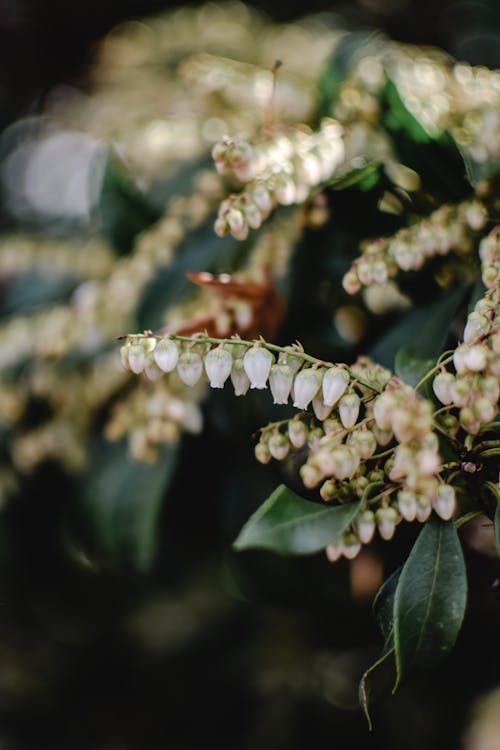 Also known as Pieris Japonica, this one is surely a wonderful candidate for balcony containers or pot planting.
The plant's evergreen foliage grows miraculously well in all seasons, but the spring months are especially striking for the plant. Depending on the cultivator, the best months make the plant vary in color from salmon pink to glossy red to creamy white.
Although the flowering time is considerably short and sticks to two or three weeks at the max, Japanese Pieris punches above its weight throughout the whole year.
Speaking of light requirements, Pieris needs partial shade to full sun.
If you live in warm climatic zones, choose a spot that's protected from the harsh afternoon sun. In winter, the buds are dark red with some shades of pink.
The early spring witnesses delicate racemes of white that steal the show with the urn-like shapes. Compact varieties grow densely, so it totally depends on your specific space when it comes to choosing the species.
Roses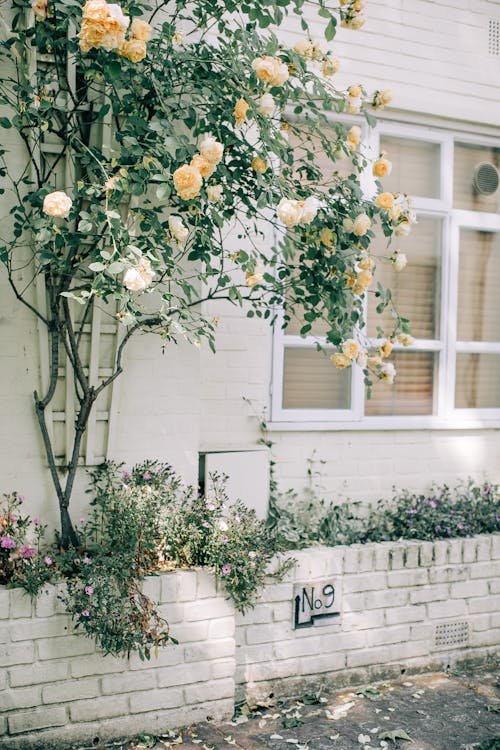 The queen of flowers doesn't really need a huge garden to grow and charm up the whole space.
All it takes is a pot or container and a sunny spot on the balcony to cherish lovely bright-hued roses.
Some of the most amazing varieties that suit a balcony garden include Floribunda and tiny, delicate Miniatures. You can grow them in ceramic or terra cotta containers as long as the planter is 14-16 inches in diameter with a depth of around 18-20 inches. Make sure the pot has drainage holes to get rid of excess water.
Roses bloom best in spring, summer, and fall while being placed at a spot that receives ample sunlight in the afternoon and mornings.
Water the plants enough to keep the soil moist and feed them with good-quality slow releasing fertilizers. To prevent pest infestations and fungal or viral infections, it's best to spray your rose plants with fine insecticides and fungicides.
Sempervivums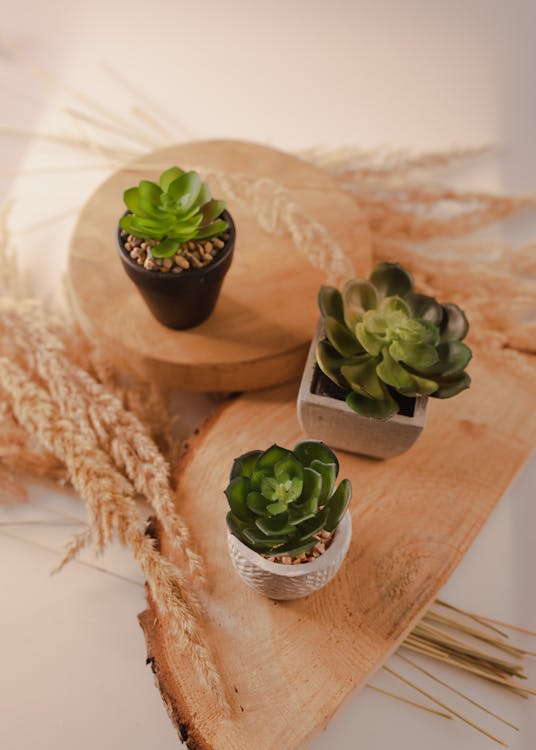 These stunning hardy succulents are apt and appropriate for those who prefer low maintenance options for their balcony plants.
Like most varieties of succulents, sempervivums are capable of surviving in extreme conditions while also being drought-tolerant. They are available in gorgeous rosettes and you can choose from so many different varieties.
These plants are loved for their rosettes, spirally patterned foliage – even better when they bear mesmerizing flowers from early spring to summer.
You can easily grow them in containers with proper drainage, but some people prefer to go for bricks, or even driftwood as these plants can thrive just right in very little compost.
The best spots include sunny outdoors, wherein you add a layer of grit to the compost surface to prevent the leaves from turning wet from mud and eventually rotting.
It's a good idea to report them once a year into a potting soil that contains compost-rich slow-release fertilizers.
Whether you like evergreen foliage or rich shades of seasonal flowers, the aforesaid list of balcony plants ideas has got you covered.
Thanks to the simple maintenance requirements and great versatility of these good balcony plants, each of them are going to work just right for every space, irrespective of the size of your balcony. All it takes is some planters, a rich soil mix, exposure to the sun, and easy-to-follow watering schedules, and voila!
You will have a gloriously thriving balcony garden in just a matter of few days. Happy Planting!